Toronto Symphony Orchestra Announces Six New Concerts to Year 101 Programming
Single Tickets for Toronto Symphony Orchestra's 2023/24 Season On Sale Today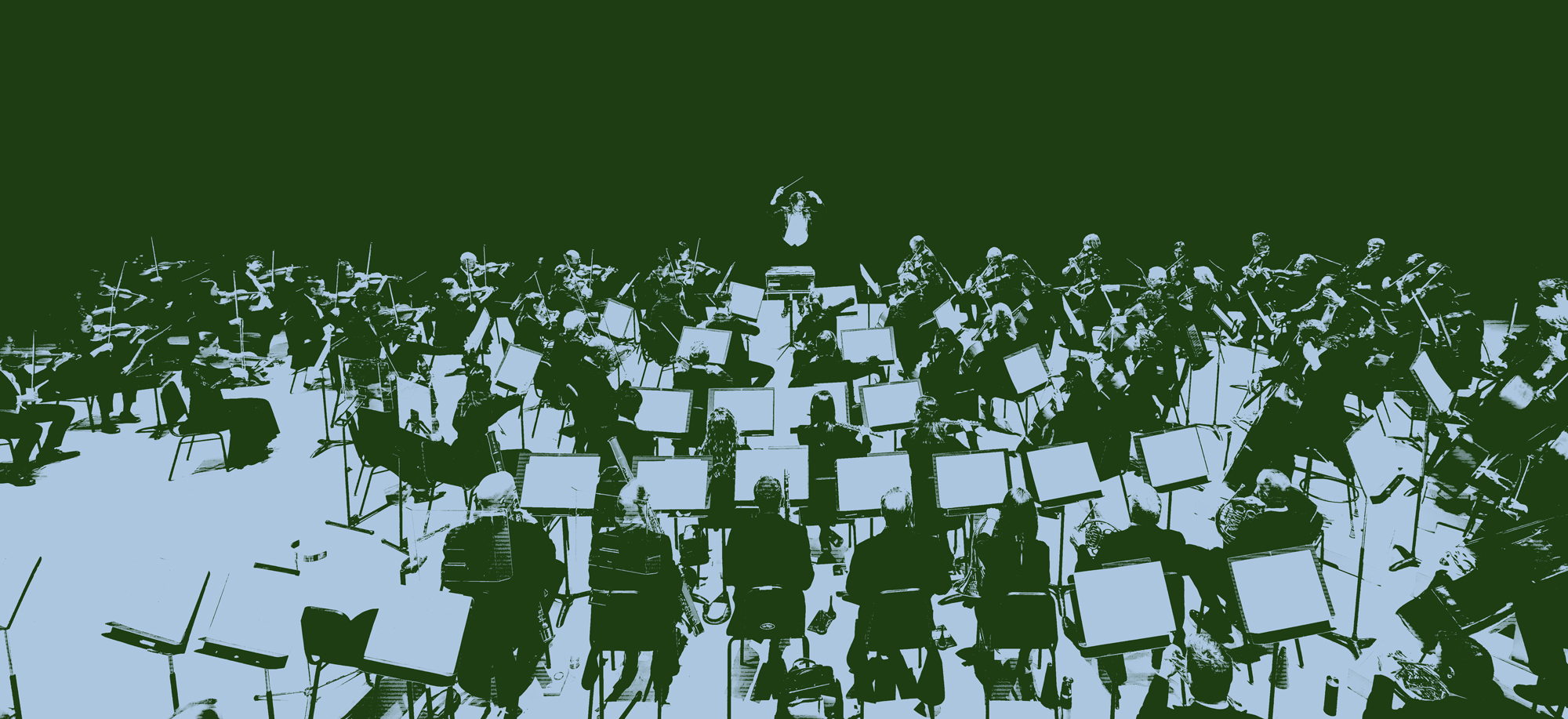 Individual tickets to all Toronto Symphony Orchestra (TSO) performances in its eagerly awaited 2023/24 concert season—a bold new beginning for the organization—go on sale today, July 26. Donors and subscribers will have the opportunity to purchase single tickets on July 24–25, before they are released to the general public. Only adding to the anticipation is the addition of six crowd-pleasing new programs to the TSO's previously announced Year 101 lineup, including five Special Performances appealing to a broad range of musical appetites and a first-ever collaboration between the Toronto Symphony Youth Orchestra (TSYO) and the Cleveland Orchestra Youth Orchestra (COYO) in celebration of the TSYO's landmark 50th season.
"I'm tremendously excited that, in just a matter of weeks, we'll welcome audiences, both loyal and new, to join us in inaugurating the Toronto Symphony Orchestra's adventurous next chapter," said TSO Chief Executive Officer Mark Williams. "It's filled with great promise and possibility, and I know our wonderful patrons share my anticipation. The delightful programs we've recently added to our season calendar will also bolster our efforts to reach a multiplicity of music lovers in this city, reflecting our commitment to truly be Toronto's symphony orchestra."
New Programs
The newly announced Special Performances are emblematic of the Orchestra's versatility, energy, and desire to embrace new sounds: On February 13, the TSO will usher in the Year of the Dragon with a singular, celebratory concert featuring timeless cultural gems. Everyone's favourite Toronto detective will call again on March 8 and 9 in another brand-new episode of CBC's Murdoch Mysteries, screened with live orchestral accompaniment. Pinky, The Brain, and the other Animaniacs will take over Roy Thomson Hall on March 30, when the Emmy-winning songs from the endearingly bonkers series are brought to life with the original voice actors. On May 24 and 25, gaming devotees will experience the unforgettable music from their favourite titles in Game ON!, alongside stunning, never-before-seen HD video. And beloved Japanese composer and conductor Joe Hisaishi, known for collaborations with Studio Ghibli, will return on June 20–22 to lead the Orchestra in his own astonishing creations. 
Further, to commemorate their golden anniversary, the talented young members of the TSYO will join forces with the COYO on June 1 for a special concert. This is part of an orchestra exchange that will also include a joint concert in Cleveland in May, marking the TSYO's first performance outside Ontario since 2017. In the first half of the program, the two orchestras will perform works by Tchaikovsky, Brahms, and Piston independently. Then, after intermission, they will play Tchaikovsky's Fourth Symphony side by side, with TSYO Conductor Simon Rivard and COYO Music Director Daniel Reith trading off between movements.
These newly added programs bring even more excitement to the TSO's 2023/24 concert season, which officially opens on September 20 with Stravinsky's Rite of Spring, conducted by TSO Music Director Gustavo Gimeno and featuring internationally acclaimed pianist Jean-Yves Thibaudet performing Gershwin's Piano Concerto in F.
Purchasing Tickets
Single Tickets
Individual tickets for all TSO 2023/24 performances will go on sale at 10:00am on Wednesday, July 26, 2023. Masterworks and Pops tickets start at just $29. ​ To purchase, visit TSO.CA, call 416.598.3375, or visit the TSO Patron Services Centre.
Subscription Packages
Subscription packages are now available and offer the best value. Subscribers save substantially on ticket prices and service charges, receive priority access to special events before the general public, and enjoy flexible ticket exchanges. 
Compose Your Own Packages
Assemble your own perfect season—mix and match five or more Masterworks, Pops, and/or Young People's Concerts and save 20% compared to single-ticket prices. Book now at TSO.CA/CYO, call 416.598.3375, or visit the TSO Patron Services Centre.
Curated Packages
When you choose a Curated Package, you'll enjoy your preferred seats at every performance in your series all season long and save up to 40% off single-ticket prices, among other benefits. Subscribe today at TSO.CA/Subscribe, call 416.598.3375, or visit the TSO Patron Services Centre.
Concert Details
Download the full 2023/24 Season guide.
Below performances at Roy Thomson Hall
---
Year of the Dragon: A Lunar New Year Celebration
Tue, Feb 13, 2024 at 8:00pm
Naomi Woo, conductor
Dashan 大山, host & narrator
Special guests
Celebrate Lunar New Year in style with your Toronto Symphony Orchestra! Comedian Dashan hosts this evening extraordinaire, with beloved classics and festive favourites including the Butterfly Lovers Violin Concerto and Song of the Pipa, performed by your TSO and special guests in honour of the Year of the Dragon.
---
Murdoch Mysteries: In Concert
Fri, Mar 8, 2024 at 8:00pm
Sat, Mar 9, 2024 at 8:00pm
Lucas Waldin, conductor
Robert Carli, composer & host
Surprise guests
CBC's hit series Murdoch Mysteries returns to the TSO for an all-new performance! Don't miss the exclusive screening of a never-before-seen episode accompanied by a live orchestral performance of Robert Carli's epic score. This exciting presentation will be full of surprises, including appearances by stars of the series.
---
Animaniacs in Concert
Sat, Mar 30, 2024 at 2:00pm
Marc Mann, conductor
Maurice LaMarche, vocalist
Rob Paulsen, vocalist
Randy Rogel, composer
Join the original voice cast members of Animaniacs for a zany, animany, and totally insaney musical adventure that's fun for the whole family! Experience the iconic Emmy Award–winning songs from the cherished animated series performed live to film by your TSO alongside original voice actors Rob Paulsen (Yakko, Pinky) and Maurice LaMarche (The Brain), with the Emmy-winning songwriter and composer himself, Randy Rogel.
---
Game ON!
Fri, May 24, 2024 at 7:30pm
Sat, May 25, 2024 at 7:30pm
Andy Brick, conductor
Game ON! mesmerizes with an exhilarating and unequalled concert experience that celebrates the passion and excitement of video games. Featuring soundtracks from an unprecedented lineup of blockbuster titles, including The Elder Scrolls, Guild Wars 2, World of Warcraft, The Witcher 3, Assassin's Creed, BioShock, Ori, and many others, Game ON! combines gorgeous symphonic arrangements with stunning, never-before-seen HD video.
---
Hisaishi Conducts Hisaishi
Thu, Jun 20, 2024 at 8:00pm
Fri, Jun 21, 2024 at 8:00pm
Sat, Jun 22, 2024 at 8:00pm
Joe Hisaishi, conductor
Joe Hisaishi: Symphony No. 3 "Metaphysica"
Ravel: La valse
Joe Hisaishi: Spirited Away Suite
Following his sold-out performances with the TSO in 2022, composer and conductor Joe Hisaishi, known for his iconic Studio Ghibli film scores, is set to make his highly anticipated return. Enjoy Ravel's ethereal masterpiece La valse, a breathtaking suite from the Academy Award®–winning film Spirited Away, and the grandeur of Hisaishi's own Symphony No. 3 "Metaphysica". Don't miss this extraordinary program with Japan's legendary composer and conductor!
---
TSYO & Cleveland Orchestra Youth Orchestra
Sat, Jun 1, 2024 at 3:00pm
Daniel Reith, conductor
Simon Rivard, conductor
Stravinsky: Suite from The Firebird (1919 version) (TSYO)
Brahms: Academic Festival Overture (COYO)
Piston: Suite from The Incredible Flutist (COYO)
Tchaikovsky: Symphony No. 4 (TSYO & COYO)
Experience an extraordinary musical union as the talented young musicians of your own Toronto Symphony Youth Orchestra and our guests from the Cleveland Orchestra Youth Orchestra join forces for an electrifying and inspiring performance, showcasing the breathtaking beauty and emotional depth of Tchaikovsky Symphony No. 4 and more.
About the Toronto Symphony Orchestra
For over a century, the Toronto Symphony Orchestra (TSO) has played a fundamental role in shaping and celebrating Canadian culture. Now in our 101st year, the TSO's commitment to musical excellence and ability to spark connection remain as strong as ever. With a storied history of acclaimed concerts and recordings, Canadian and international tours, and impactful community partnerships, we are dedicated to engaging and enriching local and national communities through vibrant musical experiences. Music Director Gustavo Gimeno brings an expansive artistic vision, intellectual curiosity, and sense of adventure to programming the 93-musician Orchestra that serves Toronto—one of the world's most diverse cities. As a group of artists, teachers, and advocates who share the belief that music has the power to heal, inspire, and connect people from all walks of life, we engage audiences young and old through an array of education, community-access, and health-and-wellness initiatives. The 2023/24 season marks the 50th anniversary of the TSO-affiliated Toronto Symphony Youth Orchestra—a tuition-free training program dedicated to cultivating the next generation of Canadian artists. Join us for a concert at Roy Thomson Hall, or experience the TSO in your neighbourhood. Visit TSO.CA or Newsroom.TSO.CA.
---
The TSO relies on the generosity of thousands of donors and partners who provide a critical base of funding that makes possible all of the TSO's music-making on stage and in the community. 
The TSO acknowledges Mary Beck as the Musicians' Patron in perpetuity for her generous and longstanding support.
The TSO's Education and Community Engagement programs are generously supported by Francine and Bob Barrett.
The appearances of Gustavo Gimeno in the 2023/24 season are generously supported by Susan Brenninkmeyer in memory of Hans Brenninkmeyer.
The TSO Season Presenting Sponsor is BMO Financial Group.
TSYO Conductor generously supported by the Toronto Symphony Volunteer Committee.
The TSO is grateful for the support of the Toronto Symphony Foundation and all levels of government, including the Canada Council for the Arts, the Ontario Arts Council, the Toronto Arts Council, and the Government of Canada.