Toronto Symphony Orchestra Announces 2023/24 Season—A Bold New Beginning in Year 101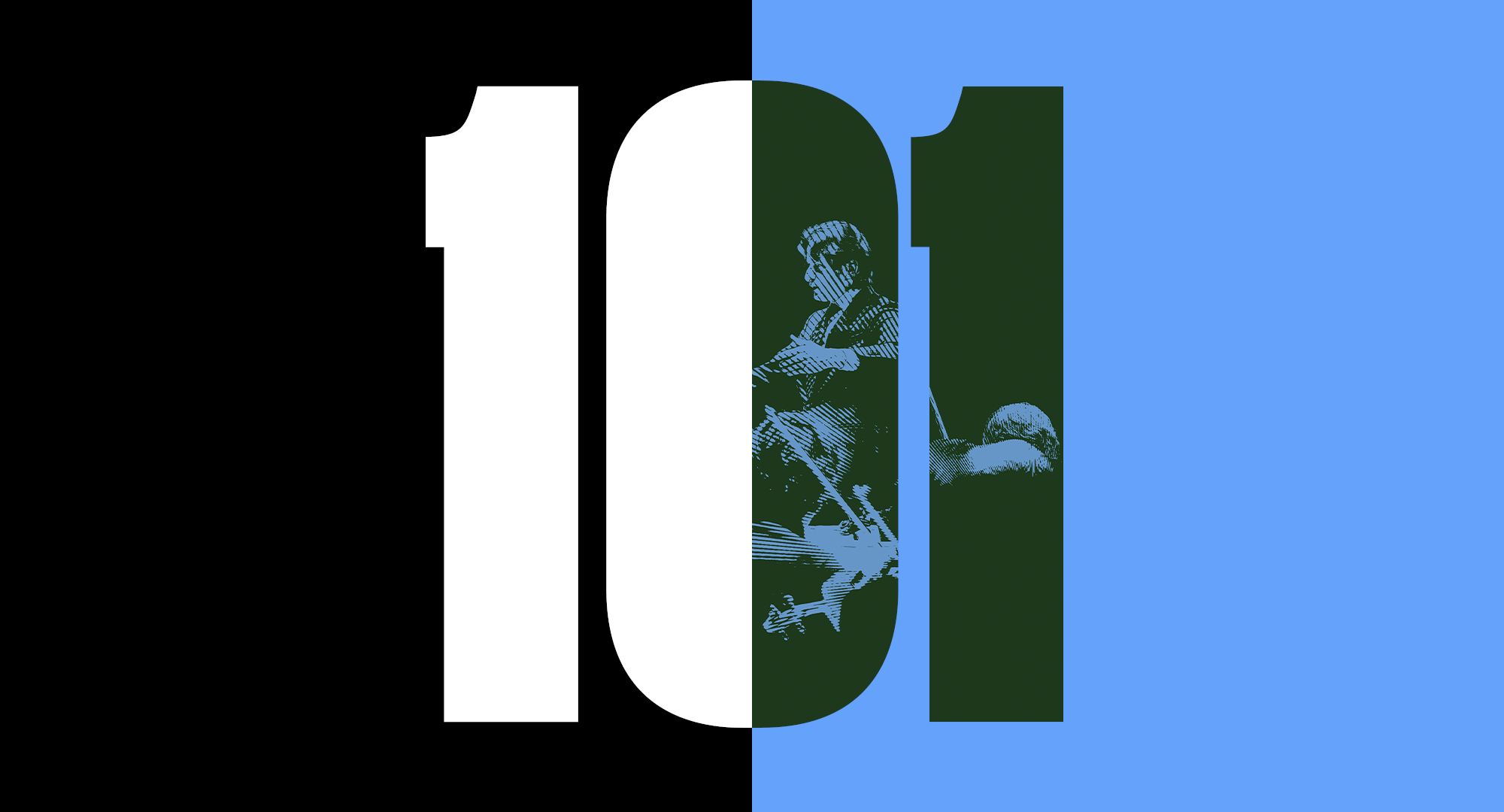 Featuring monumental classics, artist débuts, premières, commissions, and family-friendly favourites. 
More than 30 works—ten Canadian—will be performed by the Orchestra for the very first time.
Season highlights include Canadian violinist James Ehnes, the return of celebrated conductor Michael Tilson Thomas, Broadway megastar Audra McDonald, and more.
Today, the Toronto Symphony Orchestra (TSO) announces its highly anticipated 2023/24 season, featuring a wide variety of musical experiences that celebrate exceptional talent across genres and reflect Toronto's diverse communities. From cherished classics to global hits from Hollywood, Broadway, and the radio, the TSO boldly begins a new chapter in its 101st year, showcasing thrilling music that spans the globe and shining a light on new works by Canadian creators. Subscriptions to the TSO's 2023/24 season are now available at TSO.CA/Subscribe.
"In Year 101, the Toronto Symphony Orchestra stands on the shoulders of a century of exceptional music making and looks eagerly to the future," says TSO Chief Executive Officer Mark Williams. "In addition to paying tribute to the wonderful legacy of the orchestral repertoire, this season is very much about embracing new music, welcoming new voices to the concert hall, and, with them, new audiences. It really is an open-arms, open-heart kind of year—all music lovers can find a home at the Toronto Symphony Orchestra during this season."
"I am incredibly excited about what we have planned for next season," adds TSO Music Director Gustavo Gimeno. "More than 30 pieces will be performed by the Orchestra for the very first time—including one on each Masterworks program—and while many are new commissions, some are classics that simply haven't made it to our stage before and others are works by composers historically excluded from the canon. Programming like this is one of the many reasons why I'm thrilled to be leading this extraordinary Orchestra through at least the end of the decade."
Image and Video Assets
Additional TSO image and b-roll assets available in TSO media kit.
23/24 Subscription Brochure
PDF - 22 Mb
Download
Masterworks Highlights
The beloved works of yesterday and celebrated music of tomorrow
Crafted by Music Director Gustavo Gimeno, the Masterworks Series will kick off in grand style on September 20 and 21, with Stravinsky's primal The Rite of Spring and pianist Jean-Yves Thibaudet's interpretation of Gershwin's Piano Concerto in F. The remainder of the series brings favourite works from every musical era, including Bach's Brandenburg Concertos, two firsts by Brahms (his Symphony No. 1 and Piano Concerto No. 1), Beethoven's joyful Symphony No. 7, Fauré's haunting Requiem (led by TSO Conductor Laureate Sir Andrew Davis and featuring the Amadeus Choir), and Copland's jazz-inspired Clarinet Concerto. Selected by Gustavo Gimeno for their virtuosity and versatility, two 2023/24 TSO Spotlight Artists will each appear in multiple programs: Canadian violinist James Ehnes will perform Bernstein's Serenade (after Plato's Symposium), the Barber Violin Concerto, and selections from the Violin Concerto by 19th-century Afro-Cuban composer José White Lafitte; and Toronto-born mezzo-soprano Emily D'Angelo will lend her voice to enargeia—a century-spanning suite of works by women—and Berg's Seven Early Songs. The latter piece will be led by esteemed conductor Michael Tilson Thomas, who returns to the TSO for the first time in 35 years, in a program that will also feature Mahler's Symphony No. 5, a work he has performed to acclaim throughout his career.
Masterworks: Débuts & Premières
Numerous renowned instrumentalists, vocalists, and conductors will return to the TSO stage for the 2023/24 Masterworks Series, including pianists Daniil Trifonov (Brahms's Piano Concerto No. 1) and Seong-Jin Cho (Ravel's Piano Concerto for the Left Hand); violinists Ray Chen (Korngold's Violin Concerto) and Frank Peter Zimmermann (Brahms's Violin Concerto); mezzo-soprano Krisztina Szabó (Handel's Messiah); and conductors Dame Jane Glover (Handel's Messiah), Stéphane Denève (Gershwin's An American in Paris), and Osmo Vänskä (Sibelius's Symphony No. 2).
Artists making their anticipated TSO débuts in the series include celebrated pianist Isata Kanneh-Mason (Prokofiev's Piano Concerto No. 3); rising star Randall Goosby (Mendelssohn's Violin Concerto); Ukrainian conductor Oksana Lyniv (Dvořák's Symphony No. 8); acclaimed mezzo-soprano Isabel Leonard (Stravinsky's Pulcinella); and classical saxophonist Steven Banks (John Adams's Saxophone Concerto, led by TSO Conductor Emeritus Peter Oundjian). 
The Adams Saxophone Concerto is a Canadian Première—one of the many compelling new works the Orchestra will perform in 2023/24. Others include Spanish composer Francisco Coll's Ciudad sin sueño (North American Première/TSO Co-commission); Canadian composer Samy Moussa's Trombone Concerto (North American Première/TSO Co-commission), performed by Jörgen van Rijen in his TSO début; a composition by Métis composer Ian Cusson, created in partnership with the Centre for Addiction and Mental Health (World Première/Art of Healing Program Commission); and new pieces by RBC Affiliate Composer Alison Yun-Fei Jiang and three Canadian, Toronto-based NextGen Composers—Katerina Gimon, Julia Mermelstein, and Christina Volpini (World Premières/TSO Commissions).
Pops Series
Performances celebrating the music of our everyday lives
Broadway favourites, silver screen sensations, and toe-tapping tunes define the TSO's 2023/24 Pops Series, programmed by TSO Principal Pops Conductor Steven Reineke. It all starts with the The Doo Wop Project, a pitch-perfect program from the cast members of Broadway's Jersey Boys and Motown: the Musical that includes nostalgic hits by Frankie Valli, The Drifters, and The Temptations, and harmonious twists on modern classics by Michael Jackson, Maroon 5, and Jason Mraz. And there's two more doses of musical theatre in store for fans—A Spoonful of Sugar with Ashley Brown and Broadway Blockbusters with Ramin Karimloo & Mikaela Bennett. RESPECT: A Tribute to Aretha Franklin celebrates the legendary Queen of Soul, from her gospel roots to her GRAMMY®-winning hits, and The Music of Star Wars features John Williams's iconic and unforgettable music from all nine films in the Skywalker saga, and more.
"Pure enjoyment is at the core of all six programs in next year's Pops Series," says Steven Reineke, "and I know I'm going to have just as much fun conducting as the audience will have listening. So many of Broadway's best, including some good friends of mine, will be lending their sensational vocal talents to these unforgettable concerts."
Special Performances
Mesmerizing vocalists and crowd-pleasing films with live orchestra 
Subscribers receive priority access to in-demand Special Performances. The TSO's 2023/24 Specials include an evening with Emmy-, GRAMMY®-, and Tony Award–winning actress and singer Audra McDonald, whose credits include Ragtime, Carousel, Porgy and Bess, and the staged Billie Holiday biography, Lady Day at Emerson's Bar & Grill; the family-friendly films Superman and Disney's Coco with live orchestral accompaniment; and a kamikaze cabaret with chanteuse Meow Meow, conducted by Steven Reineke, just in time for Pride.
Holiday Concerts
Cherished festive traditions for the whole family
December 2023 will see the welcome return of three perennial holiday favourites, which can be added on to any TSO subscription package—Handel's Messiah, with its beloved "Hallelujah Chorus", featuring the Toronto Mendelssohn Choir; TSO Holiday Pops, which spotlights legendary Canadian jazz vocalist Molly Johnson in an all-ages program filled with timeless seasonal songs; and, back by popular demand, the beloved festive film Home Alone, with the Orchestra performing John Williams's delightful score live to picture.
Young People's Concerts
One-hour musical adventures for the young and young at heart
Designed by Barrett Principal Education Conductor & Community Ambassador Daniel Bartholomew-Poyser, the TSO's Young People's Concerts Series aims to instill a lifelong love of music in the littlest listeners. The four engaging programs in 2023/24 are the Canadian Première of Classical Kids LIVE!'s Saint-Georges' Sword & Bow, highlighting the life and work of Joseph Bologne, Chevalier de Saint-Georges, an 18th-century composer, conductor, and fencer of mixed-race heritage; SingSong, a sensational sing-along with songs from around the world, featuring flutist Yelin Youn, 2022/23 TSYO Concerto Competition winner; Bhangra & Beyond, a fun-filled fusion of sounds from Africa, Southeast Asia, and the Indian subcontinent; and Dan Brown's Wild Symphony, a musical menagerie of new animal friends, conducted by RBC Resident Conductor Trevor Wilson, with story and music created by the author of The Da Vinci Code.
"Next season's slate of Young People's Concerts is entirely new to the TSO," says Daniel Bartholomew-Poyser. "This is a thrilling prospect for me and the musicians because we all get to experience these fantastic programs along with the audience for the very first time. Each one is going to be a real treat." 
Relaxed Performances
Concert experiences designed to be more welcoming to the neurodiverse and disabled communities
For patrons on the autism spectrum; those with sensory and communication disorders, ADHD, learning or developmental disabilities, or dementia; other members of the disability community; or those who simply prefer a more relaxed concert experience, three programs in the 2023/24 season will be offered as Relaxed Performances—SingSong, Bhangra & Beyond, and Mendelssohn's Violin Concerto. These laid-back concerts allow patrons to move around freely, express themselves vocally, or access a Quiet Room. The TSO also provides attendees with resources, such as a Venue Guide and noise-dampening headphones, to help create the most comfortable environment possible. For the first time this year, Relaxed Performances can be purchased as a package, or individual performances can be added to any TSO subscription package.
"If, for any reason, you or your family are hesitant to attend a concert," says Daniel Bartholomew-Poyser, "this is the place for you. This is the time for you. And our entire series of Relaxed Performances is for you." 
Toronto Symphony Youth Orchestra Performances
A trilogy of concerts from the next generation of talented artists
In 2023/24, the Toronto Symphony Youth Orchestra (TSYO) marks its golden anniversary—50 years of talent development and high-level orchestral experiences for young artists in the Greater Toronto Area, including many who are now members of the TSO, administrative staff, and appreciative audiences. 
This milestone season will see TSYO Conductor Simon Rivard take the podium for three programs crafted to showcase the ensemble's impressive gifts: The concert in the fall examines the concept of fate through the lens of Stravinsky's The Firebird and Tchaikovsky's Symphony No. 4 (the latter work will also be performed side-by-side with the TSO in May 2024). The winter performance brings the best of Britain to life with works by Elgar, Holst, and more. And Mahler's epic Symphony No. 1 anchors the season finale, which also features bassoonist Cian Bryson, 2022/23 TSYO Concerto Competition winner. George Weston Recital Hall at Meridian Arts Centre (North York) is the setting for the first two concerts, while the third is at Roy Thomson Hall. For the first time this year, TSYO performances can be purchased as a package, or individual performances can be added to any TSO subscription package.
Video: 2023/24 Season Preview
Subscription Packages
Subscriptions to the TSO's 2023/24 season are now available and offer the best value. Subscribers save substantially on ticket prices and service charges, receive priority access to special events before the general public, and enjoy flexible ticket exchanges. Masterworks Packages range from four to seven concerts, while Pops, Young People's Concerts, Relaxed, and TSYO Packages comprise full series (three to six concerts each). Single tickets for all TSO performances will be released in July 2023.
To subscribe, visit TSO.CA/Subscribe, call 416.598.3375, or visit the TSO Patron Services Centre at 145 Wellington St. W., Suite 500, between 9:30am and 5:00pm, Monday through Friday.
---
About the TSO
One of Canada's most respected arts organizations, the Toronto Symphony Orchestra (TSO) is celebrating its Centennial in 2022/23, and has played a vital role in the city's dynamic cultural life for 100 years. Music Director Gustavo Gimeno brings an expansive artistic vision, intellectual curiosity, and sense of adventure to programming the 93-musician Orchestra. The TSO is committed to serving local and national communities through vibrant performances, extensive educational activities, and impactful community relationships. It has a notable recording and broadcast history and has been celebrated internationally during its many tours. The TSO remains synonymous with musical versatility and growth, and artistic distinction.
The TSO acknowledges Mary Beck as the Musicians' Patron in perpetuity for her generous and longstanding support.
The TSO's Education and Community Engagement programs are generously supported by Francine and Bob Barrett.
The appearances of Gustavo Gimeno in the 2023/24 season are generously supported by Susan Brenninkmeyer in memory of Hans Brenninkmeyer.
The TSO Season Presenting Sponsor is BMO Financial Group.
NextGen Composers is generously supported by the RBC Foundation.
TSYO Conductor generously supported by the Toronto Symphony Volunteer Committee.
The TSO is grateful for the support of the Toronto Symphony Foundation and all levels of government, including the Canada Council for the Arts, the Ontario Arts Council, the Toronto Arts Council, and the Government of Canada.