TSO Open House Celebrates Toronto with 'Symphony With Us': A Day of Music, Culture, and Community
Join the Toronto Symphony Orchestra for an interactive day at Roy Thomson Hall, showcasing global sounds, local talent, and a spectacular free concert on September 23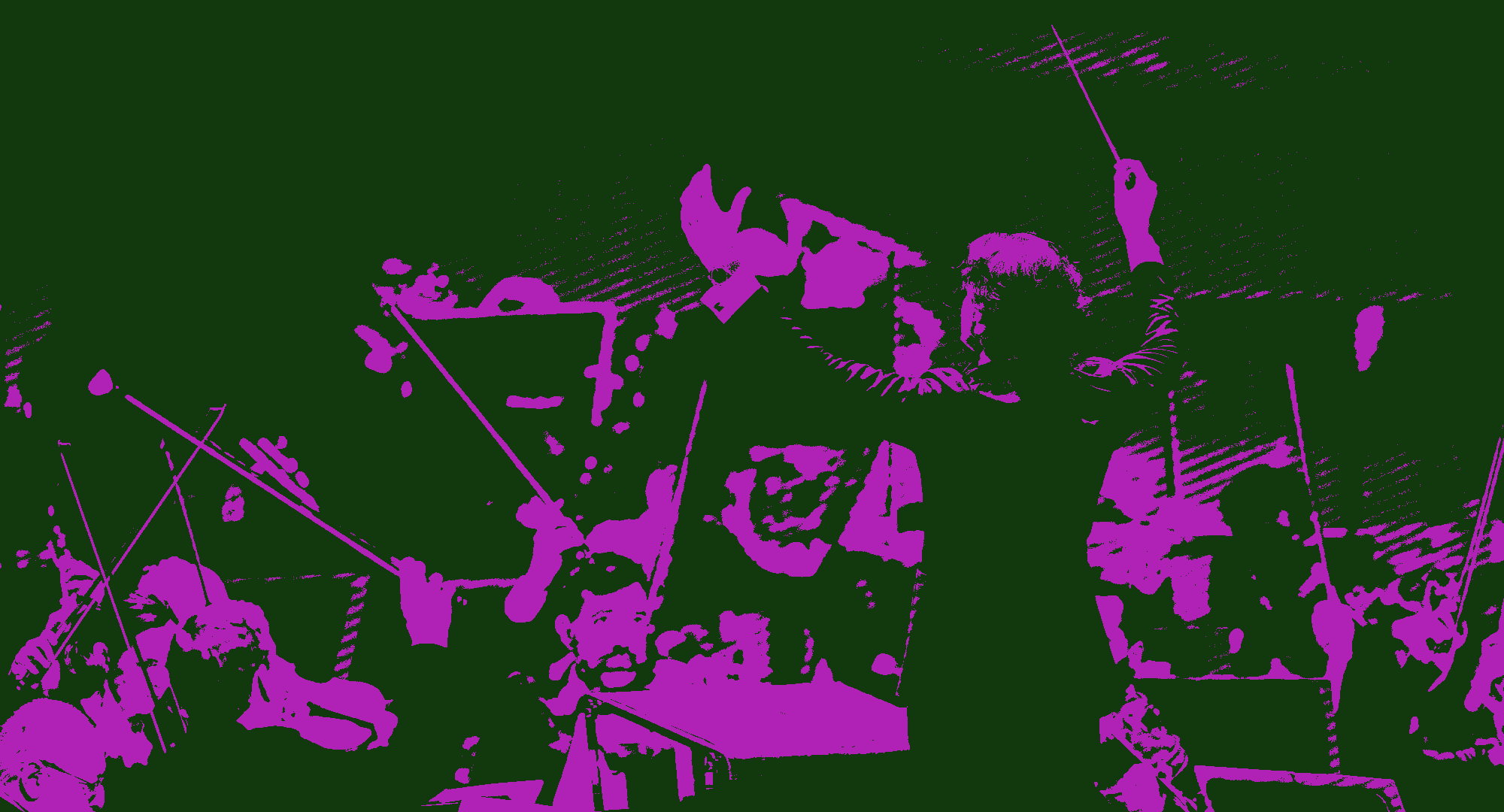 August 29, 2023 —The Toronto Symphony Orchestra (TSO) is thrilled to announce Symphony With Us: Open House and Free Concert—a day to celebrate the beauty of orchestral music, introduce attendees to the TSO's renowned artists, and connect with the community through music. Beginning at 10:00am, music enthusiasts and curious minds alike are invited to enjoy an interactive pass to Roy Thomson Hall (60 Simcoe St.) for lobby performances, all-ages activity stations, and self-guided building tours. The day culminates in a spectacular free afternoon concert, showcasing the tremendous variety of the TSO experience. More details about the events are available at TSO.CA/openhouse. 
A message from Mark Williams, Chief Executive Officer of the Toronto Symphony Orchestra:
"This city is the heartbeat behind every note we play. We are proud to be Toronto's symphony orchestra. Our mission goes beyond music—it's to serve and represent the diversity and spirit of this city. Every concert, every piece, is an acknowledgment of the community that supports us. Our role and responsibility is to do right by every Torontonian who shares this musical experience with us. The 'Symphony With Us' Open House is our commitment to make the TSO a home for every Torontonian. Thank you for being an essential part of our journey."
Symphony With Us: Open House 
From 10:00 am to 1:30 pm, guests can immerse themselves in an array of activities including:
Lobby Performances: The Roy Thomson Hall lobby will be transformed into a lively hub featuring a curated mix of performances and workshops, bringing musicians from the TSO together with artists from the broader Toronto community. Curate your own Open House experience with everything from chamber ensembles by Toronto Symphony Youth Orchestra (TSYO), to Bhangra dancing workshops, to a Mariachi band, and more!
All-Ages Activity Stations: Engage in musical creativity with stations like Compose Your Own Music, the Long & McQuade Instrument Discovery Zone, and a family-friendly colouring station. Enjoy our Meet a Musician sessions, or write a postcard to your favourite musician for a response. There's also a unique TSYO Memory Wall showcasing the history and highlights of the TSYO in its milestone 50th year.
Audio Building Tours: Explore the glittering Toronto landmark and home of the TSO, Roy Thomson Hall, with self-guided tours (available in English, French, Mandarin, and Cantonese), enriched with QR code integrations and audio descriptions.
The Open House welcomes walk-ins; no RSVP required.
Symphony With Us: Free Concert
At 2:00 pm, TSO Music Director Gustavo Gimeno, alongside TSO Barrett Principal Education Conductor & Community Ambassador Daniel Bartholomew-Poyser, and Concertmaster Jonathan Crow will lead the orchestra in a 1-hour long free concert. 
The concert program reflects the variety of concert experiences showcased by the full spectrum of TSO programming, from our Masterworks, Pops, and Young People's Concerts Series; to our Special, Relaxed, and TSYO Performances. The concert opens with Wagner's powerful The Ride of the Valkyries, leading to William Grant Still's rhythmic "Cumbia y Congo" from Danzas de Panama. Lili Boulanger's D'un matin de printemps offers a gentle contrast, paired alongside Cris Derksen's contemporary Parkdale: Celebration Prelude. Luis Ramirez introduces a fresh voice with his Picante, and violinist Jonathan Crow takes the spotlight with an excerpt from Sibelius's Violin Concerto in D Minor, Op. 47. 
The concert also features the energetic Kurdish Dance, by Nauroz Tanya, the iconic Love Theme from Superman by John Williams, and a tribute to Canada's 150th anniversary with Chan Ka Nin's My Most Beautiful, Wonderful, Terrific, Amazing, Fantastic, Magnificent Homeland. The program concludes with the dynamic finale from Stravinsky's The Rite of Spring. 
Guests are required to reserve their seats in advance. RSVP beginning on September 13 at TSO.CA/OpenHouse. 
Symphony With Us: Open House & Free Concert event is an official Ontario Culture Days event—the three-week-long multidisciplinary arts initiative will attract nearly one million Ontarians across 1,000+ communities this year.
Press Downloads
Video of TSO100: Open House & Free Concert:
Find B-Roll from TSO100 Open House & Free Concert
Info & Tickets
Symphony With Us: Open House & Free Concert
Roy Thomson Hall, 60 Simcoe St.
Open House: Sat, September 23, 2023 at 10:00am to 1:30pm

Walk-ins welcome, no RSVP required

Free Concert: Sat, September 23, 2023 at 2:00pm to 3:00pm

RSVP beginning on September 13 at TSO.CA/OpenHouse. Guests are required to reserve their seats in advance. 
Gustavo Gimeno, conductor
Daniel Bartholomew-Poyser, conductor, co-host 
Jonathan Crow, concertmaster
Free Concert Tickets are available online through TSO.CA/OpenHouse. Guests are asked to RSVP beginning on September 13 to reserve seats. RSVP online or by contacting TSO Patron Services at 416.598.3375, Mon-Fri, 9:30am-5pm.
For current health and safety protocols at Roy Thomson Hall, please visit TSO.CA/Safety.
New to the Symphony? TSO Regular Priced Tickets 101: 
For new symphony-goers who don't have a subscription package, regular priced single tickets can be purchased at TSO.CA or by contacting TSO Patron Services at 416.598.3375, Mon-Fri, 9:30am-5pm. Below is a list of the different types of TSO concert series and 2023/24 single ticket pricing information*:
Masterworks—multi-faceted programs featuring treasured classics—regular priced tickets from $29
Pops—a collection of concerts that delves into popular culture and music from film, to Motown to holiday hits—regular priced tickets from $41
Films in Concert—blockbuster films accompanied by the TSO's live orchestra—pricing ranges per film, regular priced tickets from $49
Young People's Concerts—a family-friendly concert series to inspire a love of music—regular priced tickets from $23
Relaxed Performances—concerts designed to be welcoming of neurodiverse audiences—regular priced tickets $17
TSOUNDCHECK—highly discounted tickets for people ages 15 to 35, for more information, visit: TSO.CA/Tsoundcheck 
To score the best rates (and benefits like easy ticket exchanges), ticket subscriptions are available by series type, and/or through various mix-and-match Compose Your Own packages. TSOUNDCHECK packages are part of a highly discounted ticket program for people ages 15 to 35. Discounts vary, and when combined with early bird pricing, can top 35% off regular priced tickets. Visit TSO.CA/Subscribe for more information.
*Ticket prices are subject to change. Single ticket pricing does not include $6/per ticket service charge. TSO subscribers are not subject to service charges or exchange fees on subscriber priced tickets.
About the Toronto Symphony Orchestra
For over a century, the Toronto Symphony Orchestra (TSO) has played a fundamental role in shaping and celebrating Canadian culture. Now in our 101st year, the TSO's commitment to musical excellence and ability to spark connection remain as strong as ever. With a storied history of acclaimed concerts and recordings, Canadian and international tours, and impactful community partnerships, we are dedicated to engaging and enriching local and national communities through vibrant musical experiences. Music Director Gustavo Gimeno brings an expansive artistic vision, intellectual curiosity, and sense of adventure to programming the nearly 100-musician Orchestra that serves Toronto—one of the world's most diverse cities. As a group of artists, teachers, and advocates who share the belief that music has the power to heal, inspire, and connect people from all walks of life, we engage audiences young and old through an array of education, community access and health and wellness initiatives. The 2023/24 season marks the 50th anniversary of the TSO-affiliated Toronto Symphony Youth Orchestra—a tuition-free training program dedicated to cultivating the next generation of Canadian artists. Join us for a concert at Roy Thomson Hall, or experience the TSO in your neighbourhood. Visit TSO.CA or newsroom.tso.ca.
---
The TSO acknowledges Mary Beck as the Musicians' Patron in perpetuity for her generous and longstanding support.
The TSO Season Presenting Sponsor is BMO Financial Group.
Gustavo Gimeno's appearances are generously supported by Susan Brenninkmeyer, in memory of Hans Brenninkmeyer. 
The TSO's Education and Community Engagement programs are generously supported by Francine and Bob Barrett. 
The TSO is grateful for the support of the Toronto Symphony Foundation and all levels of government, including the Canada Council for the Arts, the Ontario Arts Council, the Toronto Arts Council, the Government of Canada, and the Government of Ontario.