Toronto Symphony Orchestra Presents Free Canada Day Concert at Harbourfront Centre to Close Centennial Season
Program Led by Barrett Principal Education Conductor & Community Ambassador Daniel Bartholomew-Poyser features Broadway star Jewelle Blackman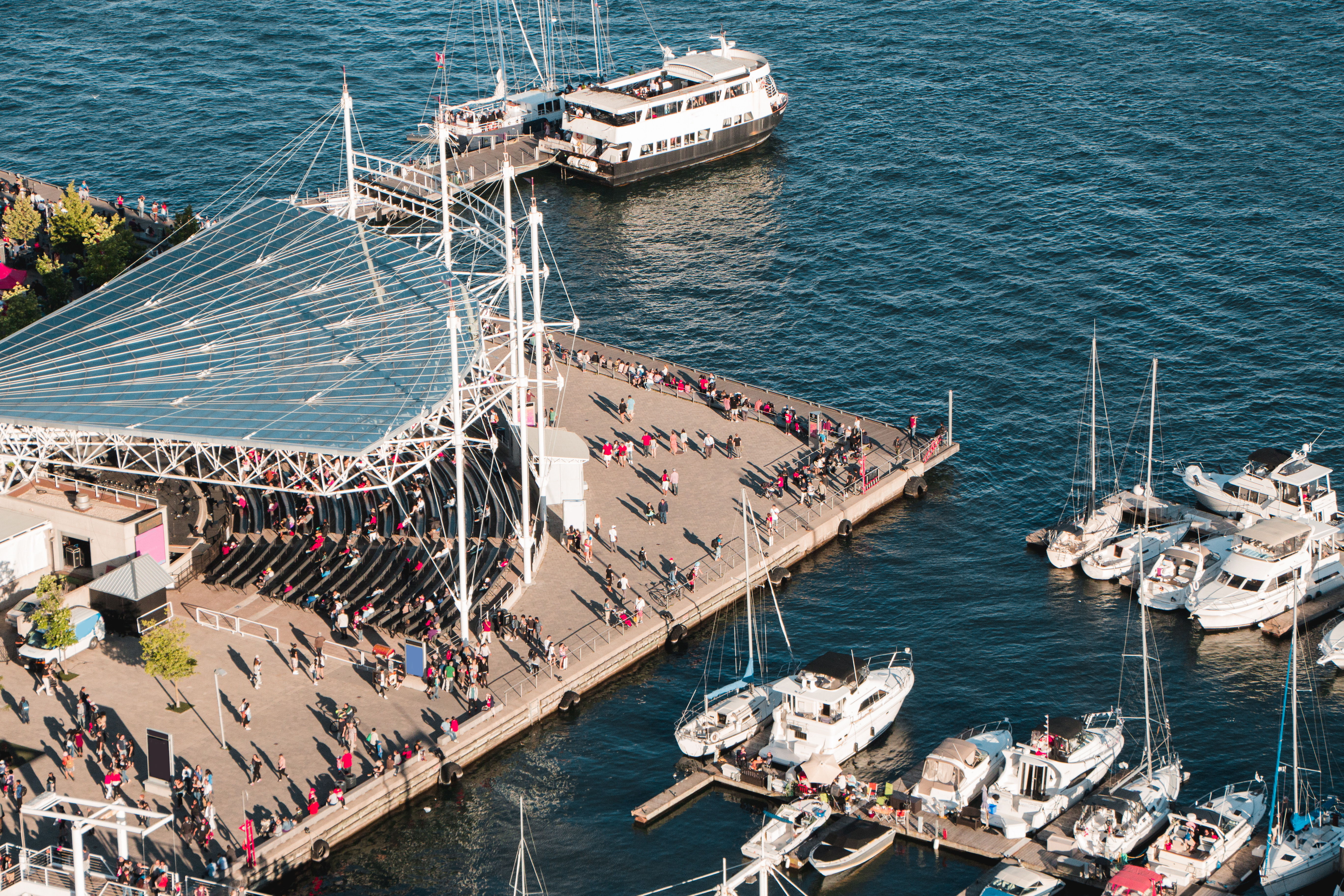 On July 1, the Toronto Symphony Orchestra (TSO) will take the stage at the beautiful Harbourfront Centre for a glorious—and free—Canada Day concert, marking both the nation's 156th birthday and the grand finale of the TSO's Centennial Celebration. The open-air evening performance, led by TSO Barrett Principal Education Conductor & Community Ambassador Daniel Bartholomew-Poyser, and featuring the magnificent Jewelle Blackman, Toronto-born star of the hit Broadway show Hadestown—will bring a kaleidoscope of Canadian classics and familiar favourites to the heart of Toronto.
"This Canada Day, we're excited to present a special program which mirrors the diversity and vitality of Toronto—a fitting capstone to the TSO's Centennial," said Mark Williams, CEO of the TSO. "Performances like this one are part of our raison d'être. We're not just an orchestra located in Toronto; we belong to this city. Our commitment lies in sharing with audiences, new and established alike, the enriching and transformative power of live music, whenever and wherever possible."
The festivities begin at 8:00pm on Saturday, July 1, 2023, at Harbourfront Centre's Concert Stage, with the hilarity of award-winning Nicaraguan-Canadian comedian Martha Chaves. The TSO performance starts at 9:00pm and features works by classical-music titans Beethoven and Brahms; contemporary pieces by acclaimed Canadian composers Kevin Lau, Karen Sunabacka, Nauroz Tanya, and L. Christopher Palmer; beloved creations by national gems Oscar Peterson, Buffy Sainte-Marie, Joni Mitchell, and Leonard Cohen; and the radiant talent of Jewelle Blackman. As a special highlight, the Toronto-born Broadway star will be performing enchanting pieces from the hit musical Hadestown, along with a selection of pop hits, and a tribute to the legendary Tina Turner. The concert also includes charming cultural touchstones like "The Log Driver's Waltz" and the iconic theme from Hockey Night in Canada.
Event Details: Canada Day at Harbourfront Centre
Co-presented with Harbourfront Centre as part of their July Long Weekend Festival. 
Saturday, July 1, 2023
Harbourfront Centre Concert Stage (235 Queens Quay W. Toronto, ON ​ M5J 2G8)
8:00–8:30pm: Opening act by comedian Martha Chaves
9:00–10:30pm: TSO concert (no intermission)
Daniel Bartholomew-Poyser, conductor
Jewelle Blackman, vocalist
This is a free non-ticketed event with general admission seating on a first come first served basis. 
This spectacular showcase of Canadian music and artists acts as the capstone for the TSO's monumental Centennial Celebration and brings the 100th season full circle, since it also began with a free concert for the public. Other Centennial highlights have included the Celebrate 100 Gala with iconic cellist Yo-Yo Ma at Roy Thomson Hall; a new partnership with the Centre for Addiction and Mental Health that supports First Nations, Inuit, and Métis patients through musical composition; Music Director Gustavo Gimeno's first tour with the Orchestra, to Ottawa, New York, and Chicago; a special concert at the TSO's original home of Massey Hall; the inaugural Relaxed Performance of a Masterworks program for neurodiverse audiences; the Orchestra's first-ever appearance in Brampton; and a recording of Messiaen's epic Turangalîla-Symphonie on the Harmonia Mundi label.
About the Toronto Symphony Orchestra
For a century, the Toronto Symphony Orchestra (TSO) has played a fundamental role in shaping and celebrating Canadian culture. Now in our 100th year, the TSO's commitment to musical excellence and ability to spark connection remain as strong as ever. With a storied history of acclaimed concerts and recordings, Canadian and international tours, and impactful community partnerships, we are dedicated to engaging and enriching local and national communities through vibrant musical experiences. Music Director Gustavo Gimeno brings an expansive artistic vision, intellectual curiosity, and sense of adventure to programming the 93-musician Orchestra that serves Toronto—one of the world's most diverse cities. As a group of artists, teachers, and advocates who share the belief that music has the power to heal, inspire, and connect people from all walks of life, we engage audiences young and old through an array of community-access, health-and-wellness, and education initiatives, including the TSO-affiliated Toronto Symphony Youth Orchestra—a tuition-free training program dedicated to cultivating the next generation of Canadian artists. Join us for a concert at Roy Thomson Hall, or experience the TSO in your neighbourhood.
---
The TSO relies on the generosity of thousands of donors and partners who provide a critical base of funding that makes possible all of the TSO's music-making on stage and in the community. 
The TSO acknowledges Mary Beck as the Musicians' Patron in perpetuity for her generous and longstanding support.
The TSO Season Presenting Sponsor is BMO Financial Group.
The TSO is grateful for the support of the Toronto Symphony Foundation and all levels of government, including the Canada Council for the Arts, the Ontario Arts Council, the Toronto Arts Council, the Government of Canada, and the Government of Ontario.