Toronto Symphony Orchestra and Song Exploder Present Symphony Exploder: The Rite of Spring
Featuring TSO Music Director Gustavo Gimeno in conversation with Hrishikesh Hirway — creator and host of the Netflix Series and Podcast Song Exploder — Symphony Exploder: The Rite of Spring coincides with the hit podcast's 10th anniversary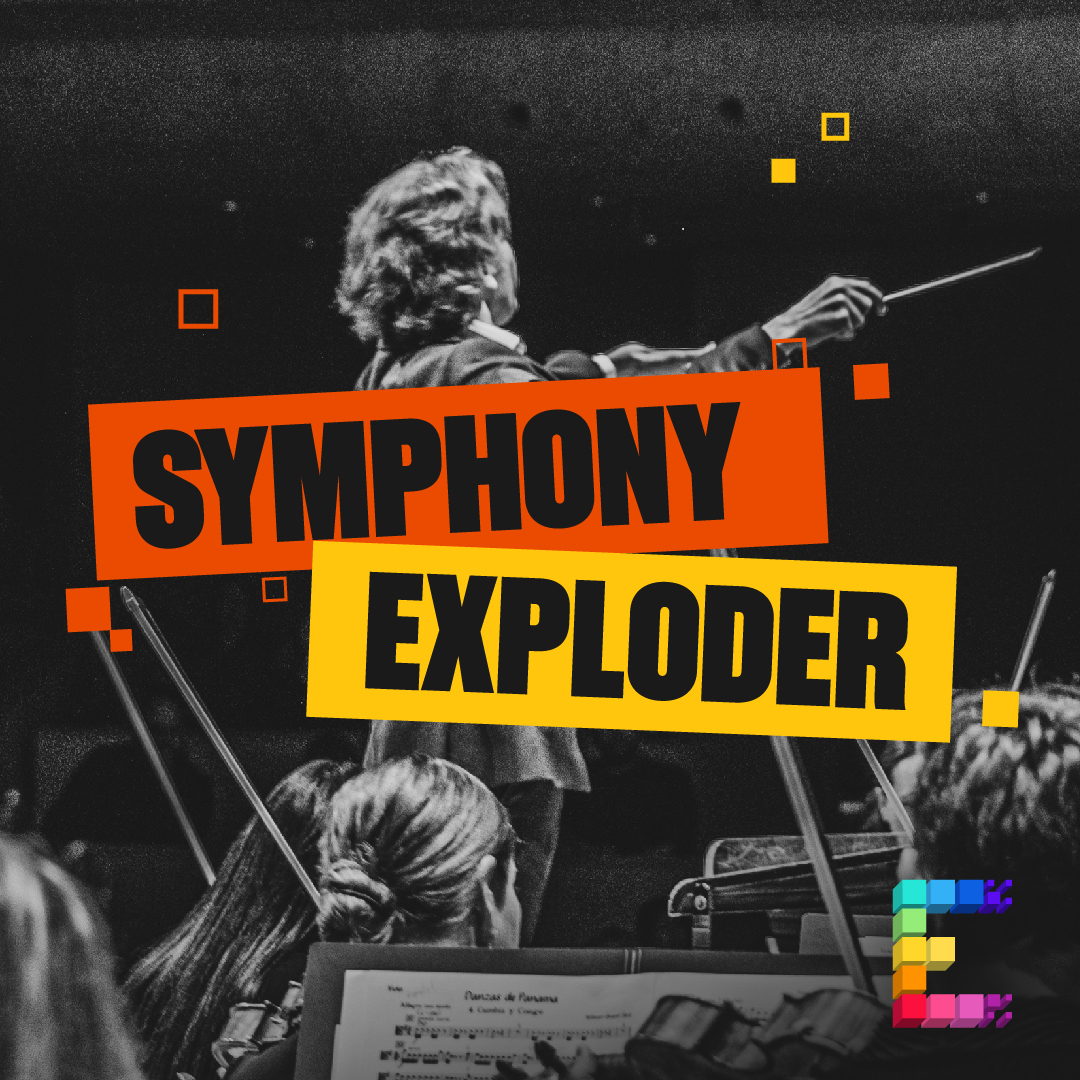 Toronto, November 2, 2023—The Toronto Symphony Orchestra (TSO) is elated to announce a uniquely immersive musical experience and a listening party like no other—Symphony Exploder: The Rite of Spring. On April 5, 2024, Hrishikesh Hirway, the visionary behind the groundbreaking Song Exploder podcast and Netflix series, joins Music Director Gustavo Gimeno and the TSO for the hit show's first-ever live orchestral collaboration.
Corresponding with Song Exploder's 10th anniversary, this must-see event will feature Hirway and Gustavo in an onstage conversation that dissects the mesmerizing layers of Stravinsky's The Rite of Spring, interspersed with excerpts and live replays from the famously scandalous piece, and followed by a complete, heart-pounding rendition by the full orchestra. 
"My relationship with the city of Toronto goes back a long way, and I'm likewise grateful for my various creative engagements across Canada," says Hrishikesh Hirway. "So it's going to be a really special experience to début the first orchestral version of the Song Exploder experience with the Toronto Symphony Orchestra. This special orchestral edition of Song Exploder — Symphony Exploder — will be one of the highlights of the tenth anniversary of Song Exploder. I'm enthralled to discover, along with Toronto's music community, how the capacity for deep-listening that we've cultivated for ten years will translate into the very fertile grounds of orchestral music. I couldn't have asked for a better specimen than Stravinsky's The Rite of Spring, it's going to be like nothing else we've ever heard."
"With its viscerally propulsive rhythms, extreme orchestral colours, and shocking harmonies, The Rite of Spring was artistically radical—a totally unexpected and new kind of music," adds Gustavo Gimeno. "So presenting the piece in an entirely novel way feels incredibly fitting. I'm eager to explore Stravinsky's most explosive creation with Hrishi, whose ability to translate complex musical concepts into fascinating and revelatory experiences is truly wonderful, and I know that our audiences, new and seasoned alike, will hear this astounding creation — and our orchestra — with fresh ears."
Created in 2014 and hailed by The New Yorker as a show that "elevates simple curiosity into a profound exploration of artistry," Song Exploder is an award-winning podcast where musicians take apart their songs, and, piece by piece, tell the story of how they were made. Each episode is produced and edited by host and creator Hrishikesh Hirway, a "musical archaeologist" known for his incisive conversations with pop stars and music icons—from Billie Eilish and Bono to Yo-Yo Ma and Metallica. Currently the fourth-most popular show in Canada on Apple Podcasts, Song Exploder has released close to 400 episodes and was adapted into a series on Netflix in 2020—featuring the Nine Inch Nails, The Killers, Alicia Keys and more.
Information & Tickets
Symphony Exploder: The Rite of Spring
Fri, Apr 5, 2024
Roy Thomson Hall
Gustavo Gimeno, conductor
Hrishikesh Hirway, host
7:00pm: Doors open
8:00pm: Conversation and performance ​ ​ ​ ​ ​ ​ ​
For Tickets 
Visit TSO.CA/SymphonyExploder, call 416.598.3375 (Mon–Fri, 9:30am–5:00pm), or visit the Patron Services Centre at 145 Wellington St. W., Suite 500 (Mon–Fri, 9:30am–5:00pm).
For current health and safety protocols at Roy Thomson Hall, please visit TSO.CA/Safety.
---
About the Toronto Symphony Orchestra
For over a century, the Toronto Symphony Orchestra (TSO) has played a fundamental role in shaping and celebrating Canadian culture. Now in our 101st year, the TSO's commitment to musical excellence and ability to spark connection remain as strong as ever. With a storied history of acclaimed concerts and recordings, Canadian and international tours, and impactful community partnerships, we are dedicated to engaging and enriching local and national communities through vibrant musical experiences. Music Director Gustavo Gimeno brings an expansive artistic vision, intellectual curiosity, and sense of adventure to programming the 93-musician Orchestra that serves Toronto—one of the world's most diverse cities. As a group of artists, teachers, and advocates who share the belief that music has the power to heal, inspire, and connect people from all walks of life, we engage audiences young and old through an array of education, community-access, and health-and-wellness initiatives. The 2023/24 season marks the 50th anniversary of the TSO-affiliated Toronto Symphony Youth Orchestra—a tuition-free training program dedicated to cultivating the next generation of Canadian artists. Join us for a concert at Roy Thomson Hall, or experience the TSO in your neighbourhood. Visit TSO.CA or Newsroom.TSO.CA.
---
The TSO acknowledges Mary Beck as the Musicians' Patron in perpetuity for her generous and longstanding support.
The TSO Season Presenting Sponsor is BMO Financial Group.
Gustavo Gimeno's appearances are generously supported by Susan Brenninkmeyer, in memory of Hans Brenninkmeyer. 
The TSO's Education and Community Engagement programs are generously supported by Francine and Bob Barrett. 
TSOUND Connections is generously supported by TD Bank Group through the TD Ready Commitment and the George C. Hunt Family Foundation.
The TSO is grateful for the support of the Toronto Symphony Foundation and all levels of government, including the Canada Council for the Arts, the Ontario Arts Council, the Toronto Arts Council, the Government of Canada, and the Government of Ontario.
Instagram: instagram.com/TorontoSymphony
Facebook: facebook.com/TorontoSymphonyOrchestra
YouTube: youtube.com/TorontoSymphony
Media Contact
For media requests, please contact:
Tat Read, Senior Director, Communications
Toronto Symphony Orchestra
Visit Newsroom.TSO.CA