Toronto Symphony Orchestra & Ontario Trillium Foundation Celebrate Successful Season of Musical Connection with Students
Orchestrating Opportunities: Live-streamed rehearsals offer immersive musical education, featuring world-renowned talents such as British cellist Sheku Kanneh-Mason and Canadian violinist James Ehnes, supported by a $138K OTF grant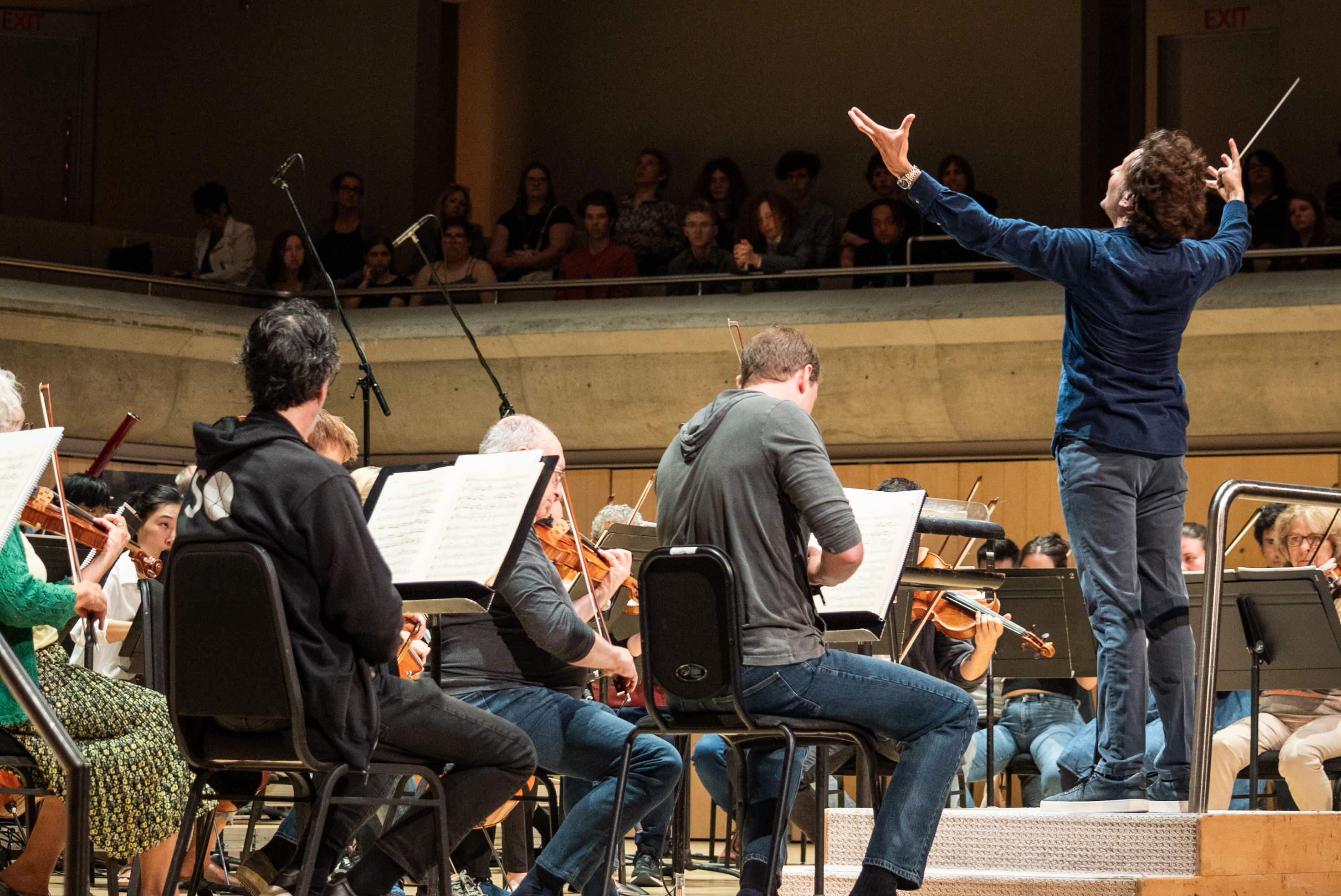 As the Toronto Symphony Orchestra (TSO) approaches the finale of its Centennial, it proudly celebrates a season of musical connection with students across Ontario. Through a series of four live-streamed Masterworks rehearsals, offered free to Ontario schools and supported by a generous $138K grant from the Ontario Trillium Foundation (OTF), the TSO has transformed classrooms into concert halls. This initiative has not only given students a chance to engage with world-class musicians but also allowed them to experience first-hand one of the most intricate examples of human collaboration: the Orchestra. Students were not just watching rehearsals; they were observing a masterclass in teamwork, communication, and shared responsibility.
"The support from the Ontario Trillium Foundation has allowed the TSO to deliver a truly extraordinary season of live-streamed rehearsals," said Mark Williams, TSO CEO. "Students have had a unique opportunity to see how dozens of talented musicians, under the guidance of a conducter, can come together to create something greater than the sum of its parts. It's a powerful lesson in the importance of teamwork, communication, and shared purpose. This partnership exemplifies our commitment to fostering a vibrant musical community, and we eagerly anticipate further growth of these enriching educational experiences."
This season, each TSO Live Stream: Morning with the TSO rehearsal has been an exceptional display of talent and musicianship. The series kicked off with British cellist Sheku Kanneh-Mason, who left students spellbound with his rendition of Elgar's poignant concerto. The second live stream showcased the skills of cellist and 2022/23 TSO Spotlight Artist Jean-Guihen Queyras, delivering a captivating performance of Tchaikovsky's charming, Mozart-inspired Variations on a Rococo Theme and melancholic Andante Cantabile. The most recent May live stream featured Canadian violinist James Ehnes, who graced the digital stage with an enthralling presentation of Tchaikovsky's beloved Violin Concerto.
Anticipation runs high among students and musicians alike for TSO live-stream events. Each live stream is approximately 2 to 2.5 hours long, begins with a video introduction by an Orchestra member, and includes a live Q&A during the rehearsal break where students can submit questions. This format offers students an extraordinary opportunity to glimpse behind the scenes of the Orchestra's final concert preparations, witness the complex interplay between the conductor and the musicians, and engage directly with TSO musicians.
The final live-streamed rehearsal of the season, scheduled for June, features Berlioz's mind-bending masterpiece, Symphonie fantastique. Students will have the opportunity to observe the meticulous preparation of the Orchestra, led by visionary TSO Music Director Gustavo Gimeno, as they bring this extraordinary, quasi-theatrical work to life.
This series joins the TSO's existing slate of education, and community-access and wellness initiatives intended to reach more age groups, people with different abilities, and diverse communities in the GTA. These include in-person Morning with the TSO Open Rehearsals for high-school classes, open houses, and free concerts at the TSO's home, Roy Thomson Hall; Relaxed Performances designed to be more welcoming for neurodiverse patrons, including those on the autism spectrum, and those with sensory and communication disorders, ADHD, and dementia; Art of Healing, a partnership with the Centre for Addiction and Mental Health that supports First Nations, Inuit, and Métis patients through musical storytelling and composition; TSOUND Connections, which uses music and technology to connect TSO musicians with seniors in care to reduce social isolation and support well-being; and, in partnership with the Toronto Public Library, Symphony Storytime, featuring TSO musicians performing live alongside the reading of children's stories, expanding access for families and children to literacy and music education.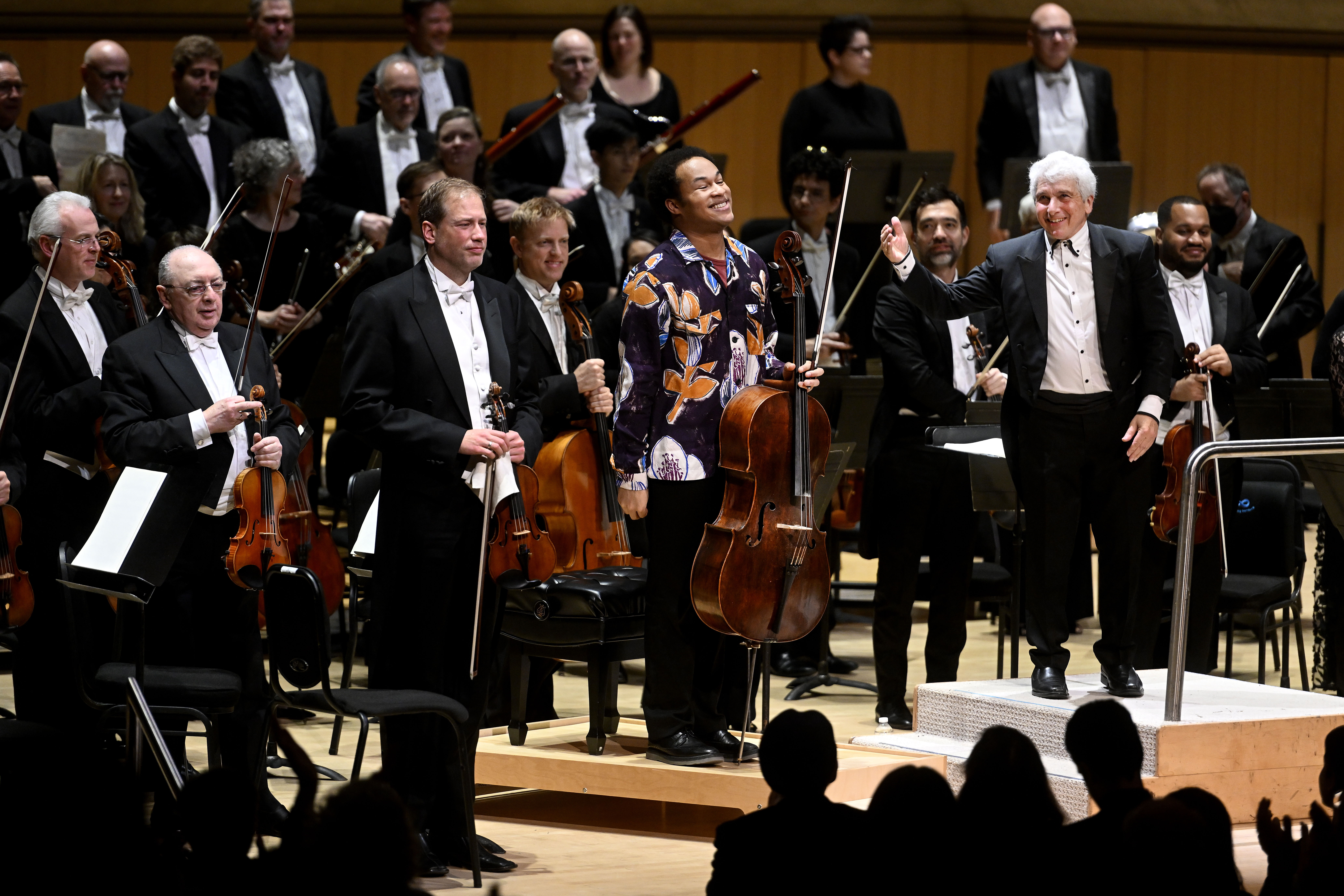 About the Toronto Symphony Orchestra
For a century, the Toronto Symphony Orchestra (TSO) has played a fundamental role in shaping and celebrating Canadian culture. Now in our 100th year, the TSO's commitment to musical excellence and ability to spark connection remain as strong as ever. With a storied history of acclaimed concerts and recordings, Canadian and international tours, and impactful community partnerships, we are dedicated to engaging and enriching local and national communities through vibrant musical experiences. Music Director Gustavo Gimeno brings an expansive artistic vision, intellectual curiosity, and sense of adventure to programming the 93-musician Orchestra that serves Toronto—one of the world's most diverse cities. As a group of artists, teachers, and advocates who share the belief that music has the power to heal, inspire, and connect people from all walks of life, we engage audiences young and old through an array of community-access, health-and-wellness, and education initiatives, including the TSO-affiliated Toronto Symphony Youth Orchestra—a tuition-free training program dedicated to cultivating the next generation of Canadian artists. Join us for a concert at Roy Thomson Hall, or experience the TSO in your neighbourhood.
---
The TSO relies on the generosity of thousands of donors and partners who provide a critical base of funding that makes possible all of the TSO's music-making on stage and in the community. 
The TSO acknowledges Mary Beck as the Musicians' Patron in perpetuity for her generous and longstanding support.
Gustavo Gimeno's appearances are generously supported by Susan Brenninkmeyer in memory of Hans Brenninkmeyer
The TSO's Education & Community Engagement programs are generously supported by Francine and Bob Barrett.
The TSO Season Presenting Sponsor is BMO Financial Group.
The TSO is grateful for the support of the Toronto Symphony Foundation and all levels of government, including the Canada Council for the Arts, the Ontario Arts Council, the Toronto Arts Council, the Government of Canada, and the Government of Ontario.
TSOUND Connections is generously supported by TD Bank Group through the TD Ready Commitment and the George C. Hunt Family Foundation.