International made-to-measure menswear brand Atelier Munro partners with Toronto Symphony Orchestra leadership to celebrate the intersection between fashion and music
The collaboration spotlights craftsmanship, dynamism, precision, personal style, and features TSO Music Director Gustavo Gimeno and CEO Mark Williams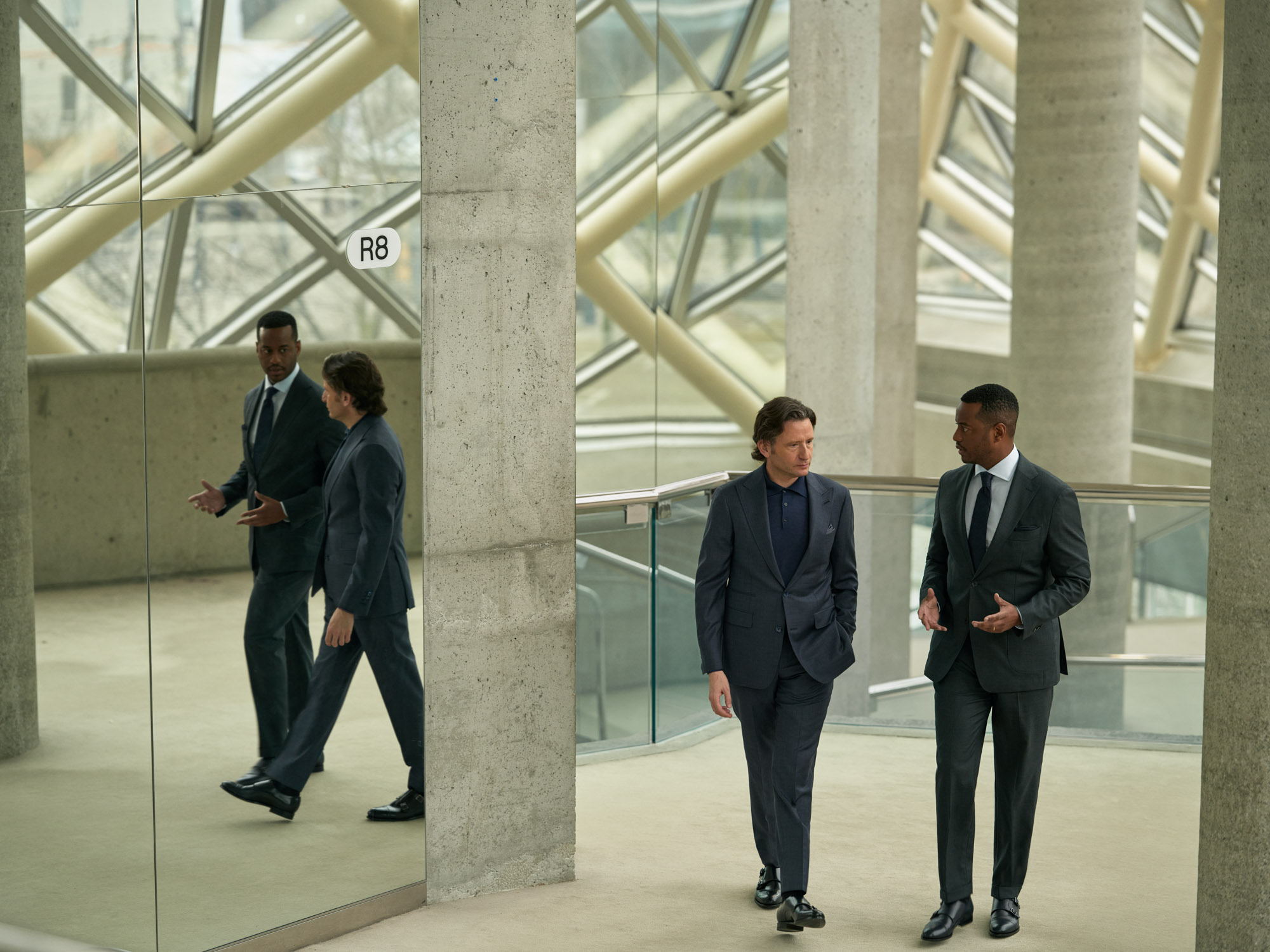 The sphere of fashion meets that of music in this new collaboration between Amsterdam-based made-to-measure clothing brand Atelier Munro and the Toronto Symphony Orchestra (TSO). Atelier Munro is proud to partner with the TSO, an iconic institution that has played a fundamental role in shaping Canadian culture, to explore the parallels between the artistry and preparation of orchestral performance and the style and craftsmanship of the fashion atelier.
The brand campaign makes its debut on April 29 and will feature TSO's Chief Executive Officer, Mark Williams, and TSO Music Director, Gustavo Gimeno in a creative series that shines a light on their leadership dynamic, and illustrates the interplay between craftsmanship, culture, individuality and collaboration at the organization. Dressed in their curated collections of elegant pieces from Atelier Munro, Williams and Gimeno illustrate how the harmony of these elements ultimately brings a symphony to life. Through a compelling interview complete with a set of images shot by Mounir Raji and a creative video produced by Milan van Dril, the campaign embodies modern luxury, with quietly luxurious pieces designed for grand and casual plans alike. ​ 
In the fall of 2022, Atelier Munro debuted their Canadian flagship store in the heart of Yorkville Village in Toronto. The opening of the second Atelier Munro House on Canadian soil has allowed the brand to further explore the concept of home, creating a localized experience special to the city while bringing their foundational tailoring traditions to life. 
"We were excited to see how seamlessly this partnership came together, the cultural alignment between the two organizations was undeniable," said Joachim Baan, Creative Director, Atelier Munro. "A big part of what we do is encouraging a ceaseless pursuit of culture, quality, and authenticity, so this collaboration was a natural next step for Atelier Munro as we maintain our commitment to uplifting the people and organizations in our communities that bring these values to life."
"In the Toronto Symphony Orchestra's 101st year, we look forward ​ to bringing our orchestra to new audiences in exciting ways," said Patrick O'Herron, VP of Marketing & Communications, Toronto Symphony Orchestra. "There is a natural alignment between fashion and the music we create. Both require ample skill, precision, refinement, and artistry. The sophisticated-yet-accessible style of Atelier Munro resonates with modern symphonic experience, with its diverse range of musical styles and genres. We are delighted to partner with Atelier Munro to showcase the intersection of fashion and the arts, and to celebrate the timelessness of music in a way that speaks to our world today."
Atelier Munro empowers their clients to express their identity through personal style. This is done through their expert-tailoring and high-quality fabrics. Atelier Munro's Canadian flagship store is located at 19 Hazelton Avenue in Toronto, and features a breathtaking three-story retail experience that serves as the brand's second-ever global flagship. For made-to-measure fittings, personal appointments with Atelier Munro Style Advisors can be made directly on the website here.
To read the full story, click here. Campaign assets can be found here.
About Atelier Munro
Atelier Munro is a made-to-measure clothing brand from Amsterdam, specializing in expert-tailoring made with high-quality fabrics. Atelier Munro crafts hyper-flexible capsule wardrobes, empowering their clients to express their identity through their personal style. They take the best parts of made-to-measure – the choice, the fit, the hospitality, the 'on demand' production – and evolve it for the modern customer. Atelier Munro is available at their two Atelier Munro Houses (Amsterdam and Toronto), a fine selection of tailoring and menswear stores in the Netherlands, at 60+ retailers across Europe, North America, Asia, and online at ateliermunro.com.
Social Media 
Atelier Munro
Instagram: @ateliermunro / Facebook: @ateliermunro 
Toronto Symphony Orchestra
Instagram: @torontosymphony / Facebook: @torontosymphonyorchestra
Campaign Media Inquiries
Jessica Barcelos, rock-it promotions inc., [email protected] ​