Holidays at the TSO
From fairy tale magic to "Rudolph the Red-Nosed Reindeer," the Toronto Symphony Orchestra (TSO) has all your holiday needs in one place. With four festive concerts, there is something for everyone — whether you're a classical music connoisseur, a pop enthusiast, or a family seeking wholesome fun.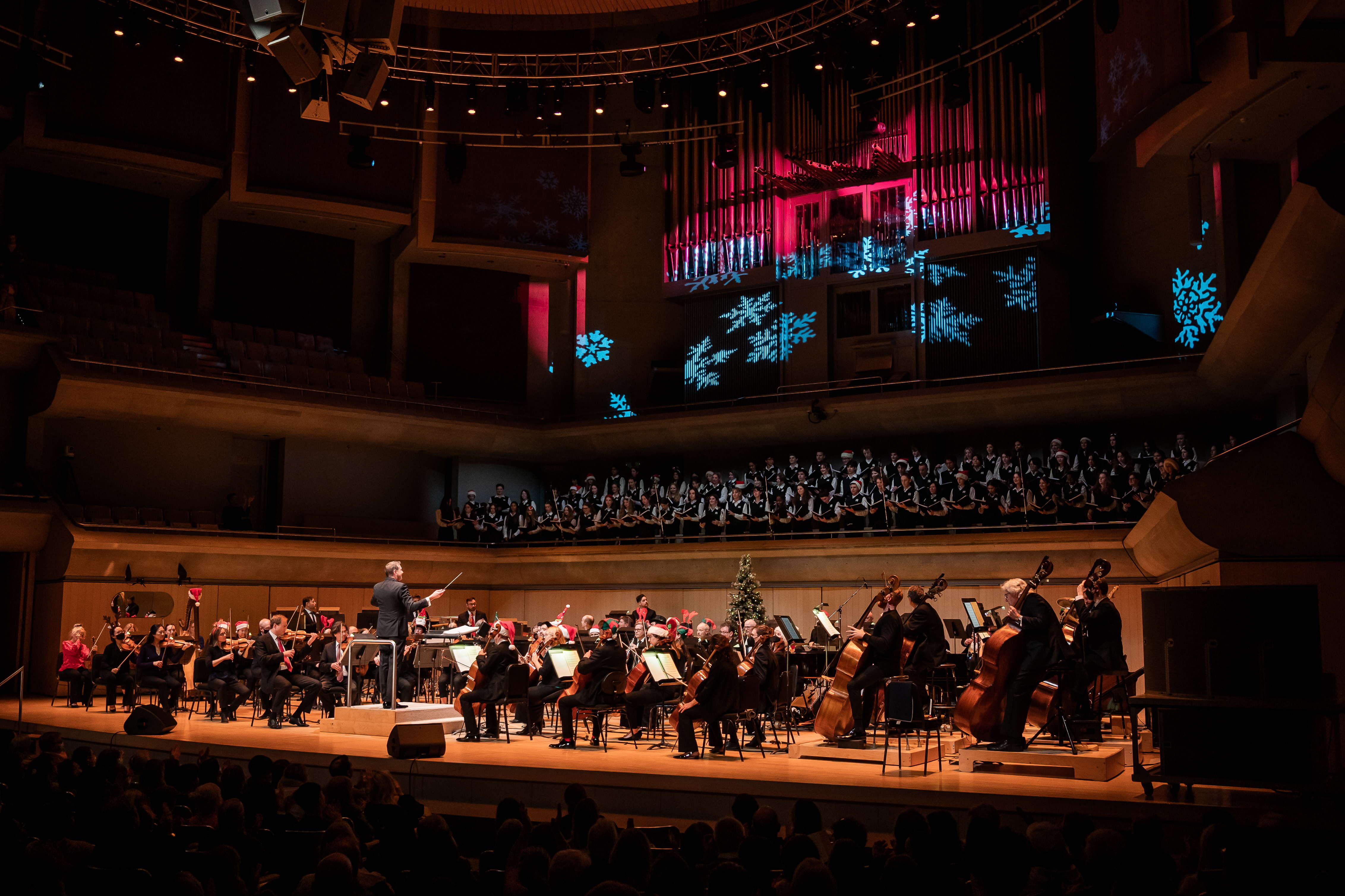 Wed, Nov 29–Sun, Dec 3, 2023
Tchaikovsky's Suite from The Sleeping Beauty enchants with dramatic fantasy, colourful orchestration, and enduring charm. A second fantasy plays across the stage with the prelude to Humperdinck's fairy-tale opera, Hansel and Gretel. Also on the program, TSO Principal Bassoon Michael Sweeney performs the hauntingly beautiful Bassoon Concerto by Italian-Canadian composer Marjan Mozetich. In 2003, Sweeney commissioned and premièred the intriguing soundscape, which merges new concepts with the familiar.
Maxim Emelyanychev, conductor
Michael Sweeney, bassoon
Thu, Dec 7–Sat, Dec 9, 2023
Celebrate the holidays with the return of a seasonal favourite, Home Alone in Concert. Macaulay Culkin stars as an inventive eight-year-old, accidentally left alone over Christmas, who repeatedly outsmarts a couple of bone-headed burglars. This beloved holiday film features renowned composer John Williams's delightful score performed live to picture by your TSO.
Constantine Kitsopoulos, conductor
Modern Sound Collective
Kai Leung, Artistic Director, Modern Sound Collective
Mon, Dec 11–Wed, Dec 13, 2023
TSO Principal Pops Conductor Steven Reineke welcomes legendary Canadian jazz vocalist Molly Johnson and the Etobicoke School of the Arts Holiday Chorus for a symphonic stocking stuffed with seasonal splendour. Enjoy timeless classics and festive favourites as your TSO gets you in the holiday spirit.
Steven Reineke, conductor
Molly Johnson, vocalist
Etobicoke School of the Arts Holiday Chorus
David Ambrose, Choir Director, Etobicoke School of the Arts Holiday Chorus
Billy Newton-Davis, vocalist
Davide DiRenzo, drum set
Robi Botos, piano
Michael Downes, double bass
Sun, Dec 17–Sat, Dec 23, 2023
Dame Jane Glover leads your TSO; the Toronto Mendelssohn Choir, prepared by Artistic Director Jean-Sébastien Vallée; and four outstanding soloists in Handel's cherished oratorio, Messiah.
Dame Jane Glover, conductor
Lauren Snouffer, soprano
Krisztina Szabó, mezzo-soprano
Colin Ainsworth, tenor
Joshua Hopkins, baritone
Toronto Mendelssohn Choir
Jean-Sébastien Vallée, Artistic Director, Toronto Mendelssohn Choir
---